What is Wild Medicine?
When you nurture the planet, you look after your body. For only by nourishing yourself with food that grows in healthy soils, pollinated by insects, with clean water and the right amount of sunshine, does your body stay strong and free from disease.
As you are nourished so too is the Earth.
When you respect your Environment, you create meaningful relationships with others – both human and other than human – knowing that you are not alone in this path through life. Every relationship requires 'give and take', and we're doing far more taking than giving.
I will show you how to nourish both your body and Gaia through wild food and wild medicine.
Who Is Monica Wilde?
I am a forager, research herbalist and ethnobotanist. I live in Scotland in a self-built wooden house on 4 organic acres where I am encouraging medicinal and foraging species to create a wild, teaching garden.
I'm a Research Herbalist specialising in Lyme & co-infections, and a Fellow of the Linnean Society. I have a Masters degree in Herbal Medicine, am a Member of the Association of Foragers, a Member of the British Mycological Society and a Member of the Academy of Integrative Health and Medicine.
I also have a few ferrets.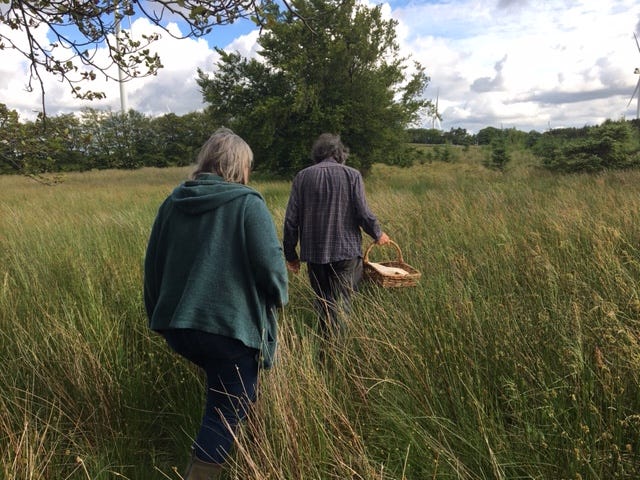 What to Expect From the Wild Medicine Newsletter
I'll be publishing on a weekly basis so you can expect an email every Thursday. At some point I may take this to a paid model, but for now I'm just happy be away from Mailchimp.
Share the Plant Knowledge
Do you have friends who are interested in wild food, plants, lyme disease or foraging? Do they need a deeper connection with the natural world growing all around them? If so, please share Wild Medicine with them.
Together we can heal not just ourselves, but the planet.
Wild Food • Wild Medicine • Wild You is a free to the public for now. You may be interested in reading some of my very first blog posts before you sign up. Posts like:
Happy reading!
—Mo Wilde

Subscribe to Wild Food • Wild Medicine • Wild You
People
Monica Wilde
Living entirely on wild food to reconnect people with plants, planet & health. Passionate about sharing knowledge of wild medicine, wild nutrition & wild food